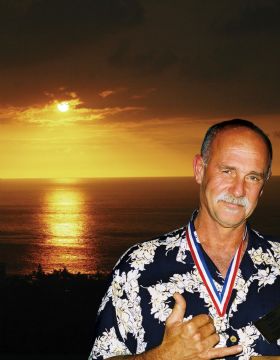 In August of 2007, the collision repair community lost a dear friend and tremendous asset with the untimely passing of March Taylor. Those that were fortunate enough to have been touched by March knew him as a dedicated family man, an innovative shop owner, an experienced master technician, and a selfless collision industry leader and contributor.

The DEG is a logical extension of the database work that March started many years ago. Through the Collision Industry Conference (CIC) website, March volunteered his spare time collecting, researching and processing hundreds of database inquiries. March recognized the importance of data that accurately reflected the real world requirements technicians face in the repair process, and he was passionate in his quest for improved data.
As the "godfather" of the concept to have a centralized point for our industry to submit inquiries to, March was frequently consulted during both the concept phase and the development phase of the DEG. His sage advice and wisdom was invaluable in convincing many that the DEG was needed, and in building it properly.
The DEG and all of its successes are dedicated to the memory of March Taylor.