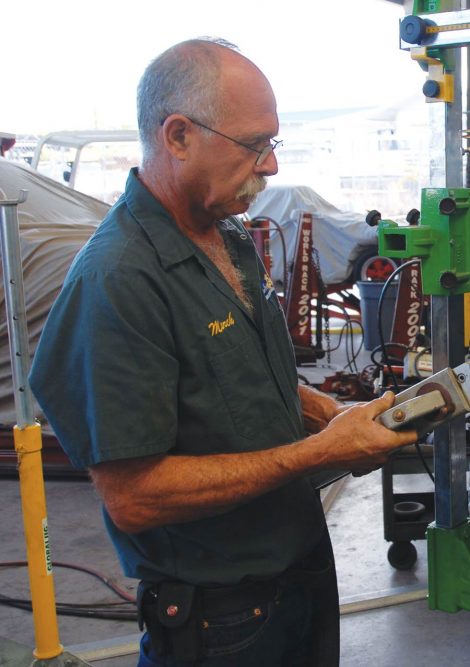 How the March Taylor Memorial Fund Benefits Body Shop Industry Professionals
The March Taylor Memorial Fund was established in honor of March Taylor, a beloved member of the collision repair industry. It provides financial support for those with two or more years of collision industry experience employed by a local, state, or national organization. This fund provides I-CAR coupons, scholarships to attend events and training classes, and awards to further advance their field knowledge. Let's take a closer look at what this fund offers and how it can benefit body shop professionals.
The March Taylor Memorial Fund is an incredible opportunity for body shop professionals who meet certain requirements; it's an excellent way for those looking to further advance their career within this field to receive additional funding that may not have been available otherwise! Donors should feel proud knowing that they are helping others maintain their education and continue being successful in this industry while honoring March Taylor's legacy at the same time!
To be eligible for the March Taylor Memorial Fund, applicants must have a minimum of two years of experience working within the collision repair industry. They must also be employed by a member of an eligible local, state, or national collision industry organization. Examples of these organizations include I-CAR, ASE Certified Collision Repair Centers (CRCs), National Automotive Service Task Force (NASTF), SOCARS Association, National Institute for Automotive Service Excellence (ASE), National Auto Body Council (NABC), and many others. After reviewing the application and determining eligibility requirements have been met, applicants may receive coupons from I-CAR, partial/full payment for training classes they wish to attend, or grants that will go toward attending events such as conferences or seminars related to their field.
The application process is fairly straightforward to follow, along with detailed instructions on applying on the March Taylor website. Applicants will need a current resume and a letter from their employer stating they are currently employed by one of the listed organizations mentioned above. Once all required information has been submitted, it typically takes about 4 weeks for applicants to hear back about their status on whether or not they were accepted into the program.
Contact Information/Donations
If anyone would like information about donations or have any questions regarding this fund, contact information is provided on the website, where people can reach out directly with any inquiries they may have. There are also several ways donors can give online or via mail if applicable. All donations are greatly appreciated and help keep this fund alive to continue providing benefits for body shop professionals across the nation!